CONCEPT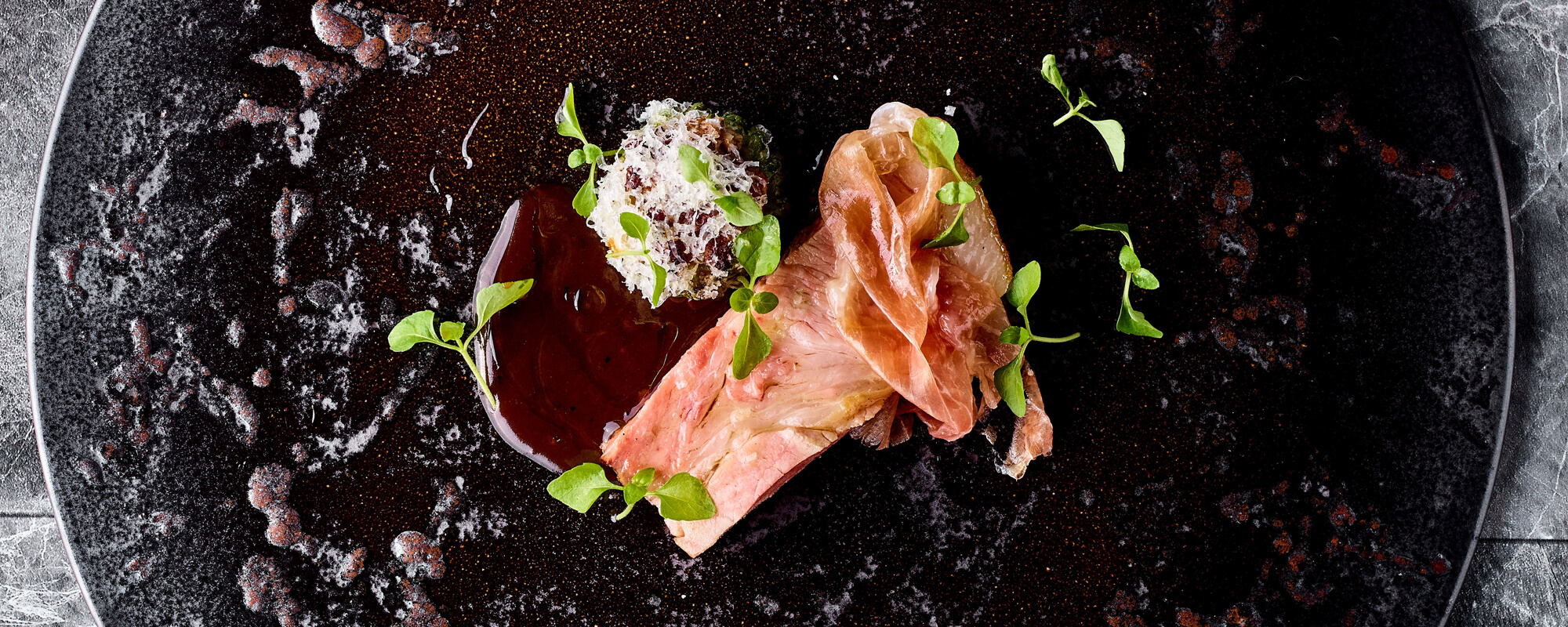 COMMITMENT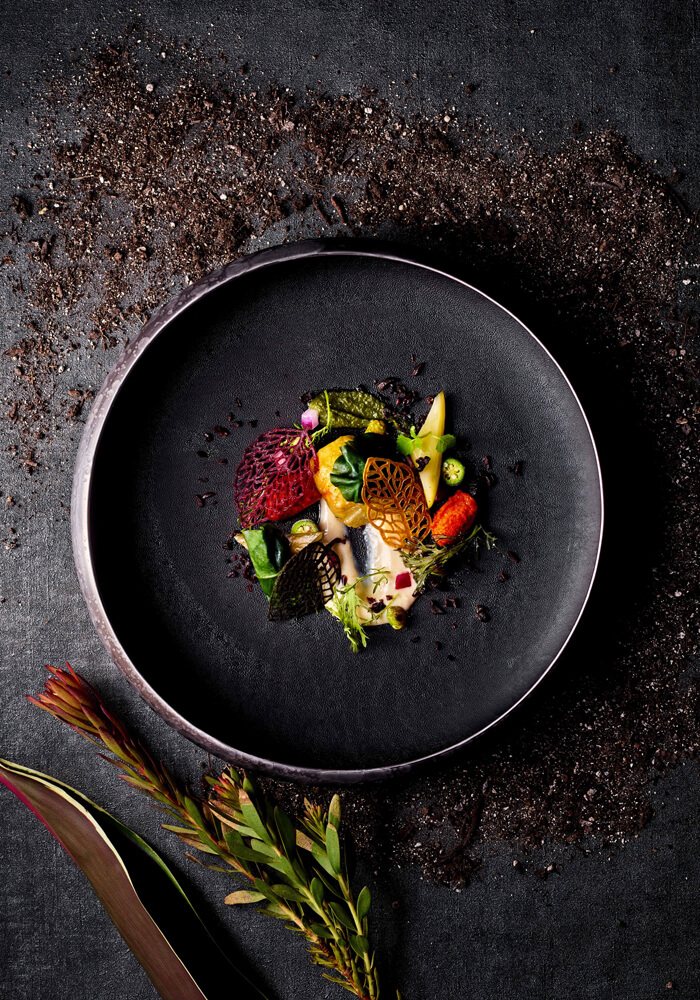 Ingredients.
Safety is our priority. Produce, from which we can see the smiling face of producer. To make sure we get it right, we visit each producer and feel it in our hands and taste it. We believe sometimes it is necessary to add nothing to make the most of it.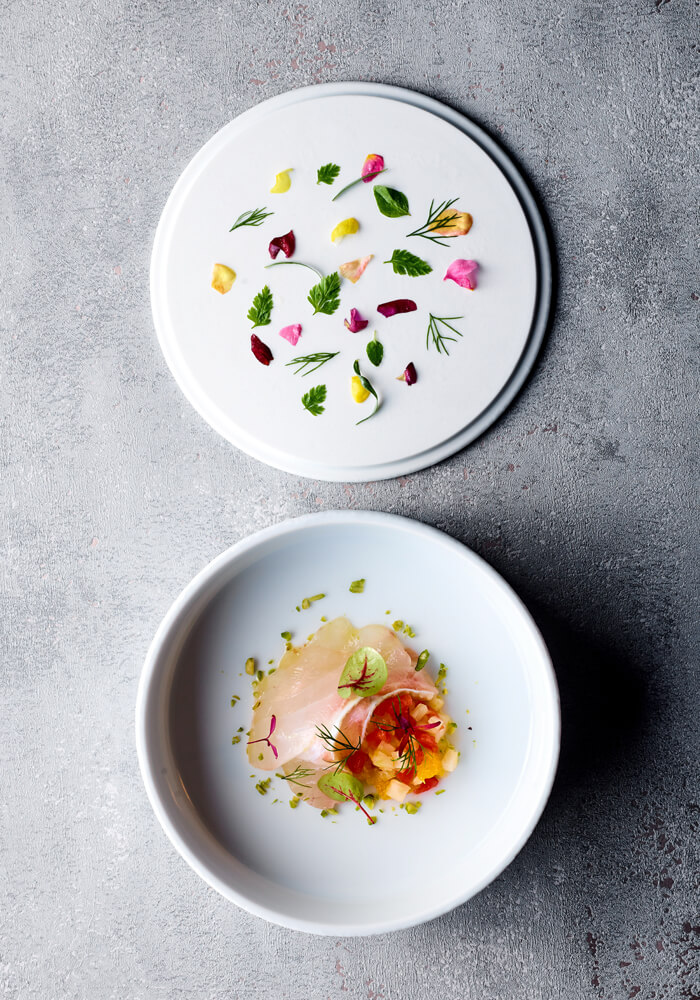 Connecting.
Responsibility to create and use. Small steps eventually make big impact. We use the edible produces left out of the market (cosmetic imperfections, etc.) and make them into elegant and delicious dish. Commitment, dictated by the nature, from local producers is on our plate.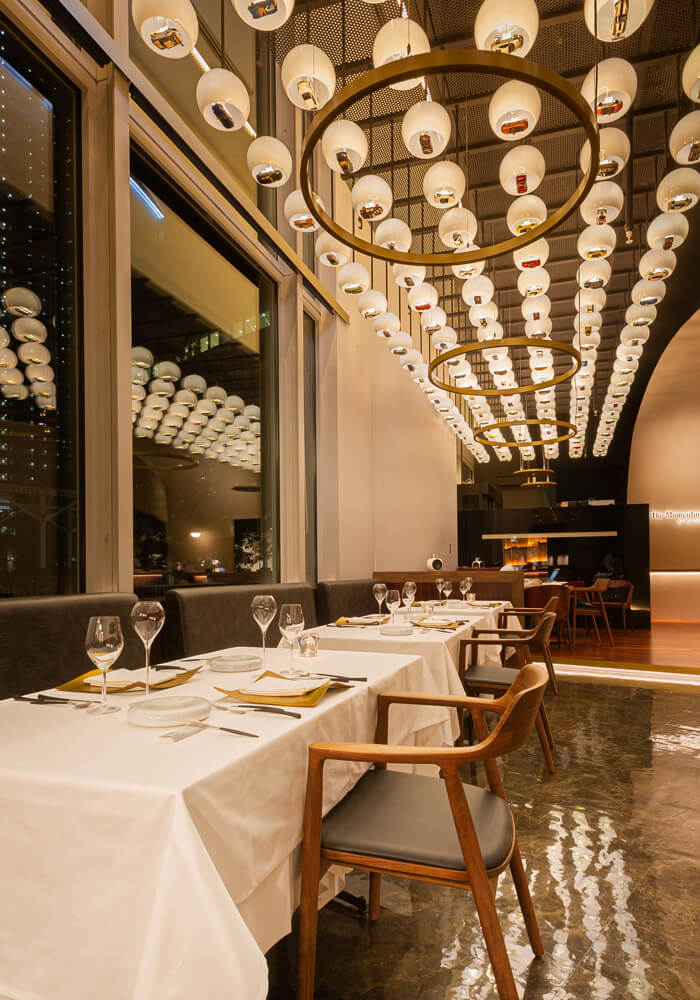 Sound.
Surrounded by BGM played by Danish brand Bang & Olufsen speakers, an alchemy of craft, design and sound. Ideal sound experience and comfort. Cozy and relaxing atmosphere, fit for a luxury restaurant.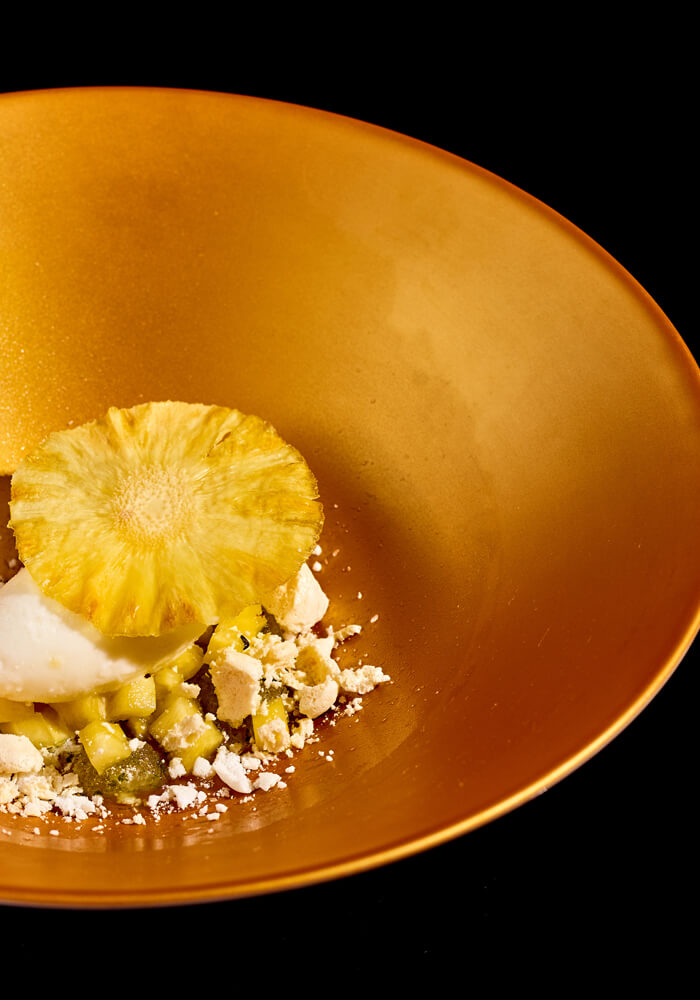 Quality.
To create an ideal setting, our tableware and interior have something in common. Lounge chair by Maruni Wood Industry Inc in Hiroshima, which has established wood-bending technique and made seamless chairs. Paper used for the menu, Sekishuwashi from Shimane, a special washi paper, registered as the intangible cultural heritage, has more than 1000-year history. Custom-made tableware by Kamachi, a famous Arita porcelain brand in Saga used also in other starred restaurant in other countries. Coffe blended by Yoshiaki Kawashima, a coffee hunter who pays attention to every detail of the production. Hope you feel and touch every bit of it.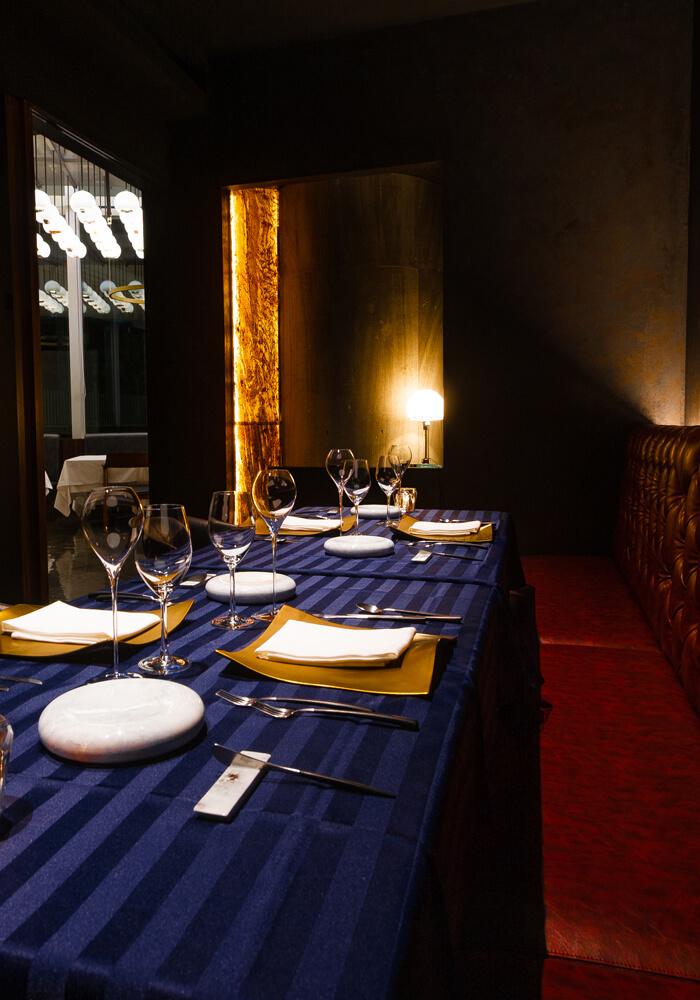 Private Room.
In contrast to table seats, the moment you step in, you feel the atmosphere of exclusive private room. When you open the door, you feel the weight of it. Once inside, slightly dimmed, you are surrounded by serenity of the Momentum. It is the place unlike any. Even echoing sound and conversation makes you comfortable.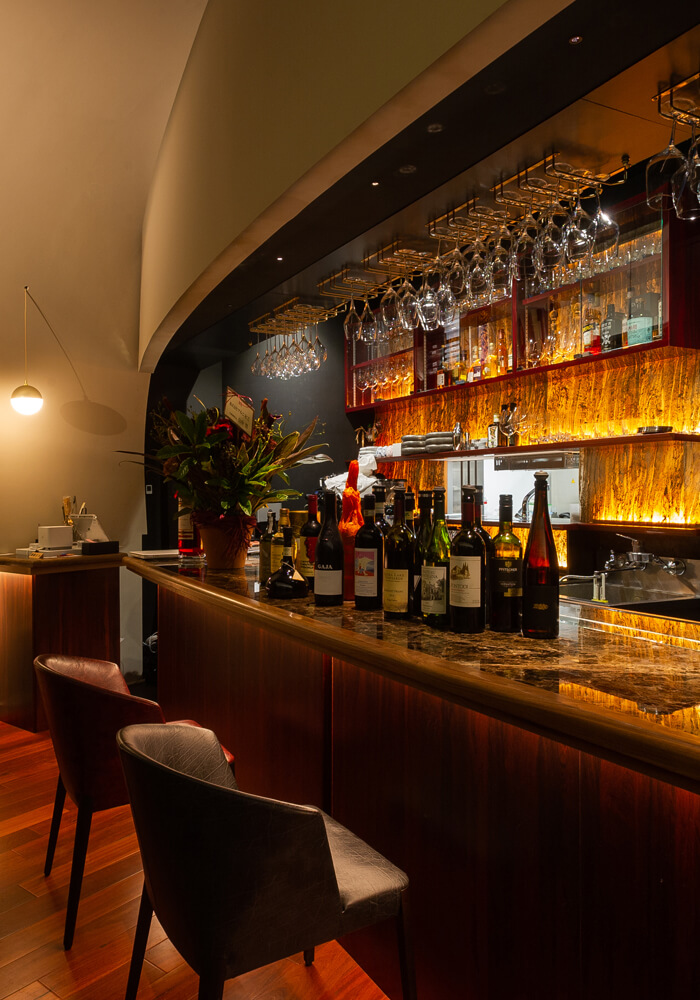 Relaxing.
Passing through the main entrance, you find a bar counter and lounge. Place for relaxing over drinks. Enjoy conversation at the counter, with a touch of Porsche twist. Come slightly early and immense yourself in this atmosphere.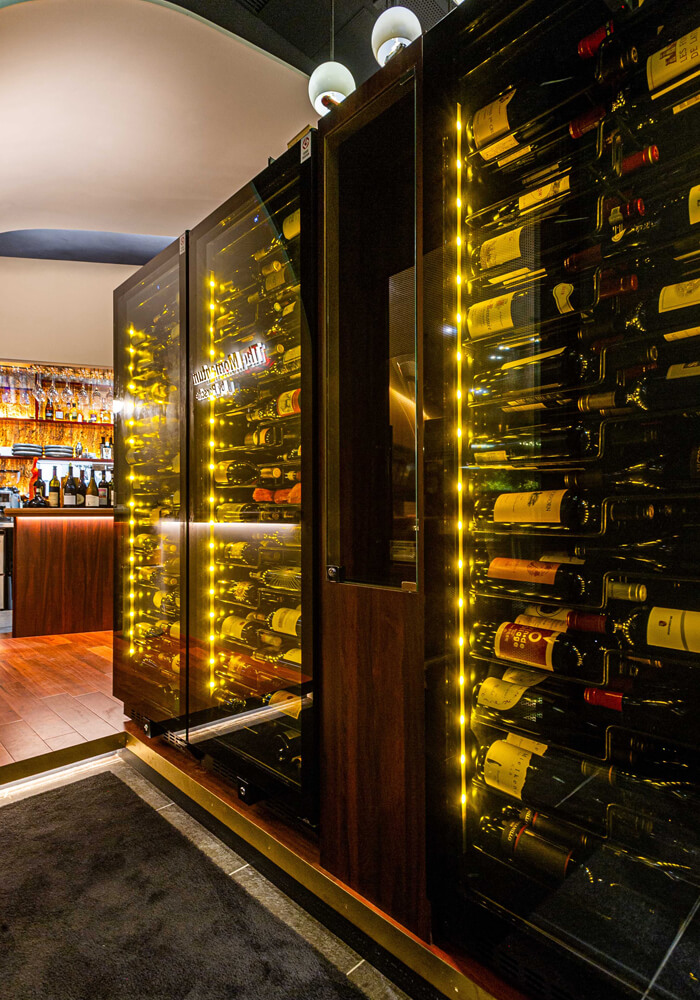 Drinks.
Great selection of wines, mainly from Italy. US, Japanese ones among them. Spirits, whisky, a variety of alcoholic drinks. Enjoy nice drinks and food of your choice.